Recognizing In-House Leadership & Excellence
In 2006, the Forum initiated the Magna Stella® Awards program to recognize in-house excellence in Texas corporations, organizations and government agencies. The name "Magna Stella" means great, or magnificent star. Stella winners are shining examples of the type of leadership the Forum strives to exemplify in its membership. This year's Magna Stella Awards Dinner will take place on Thursday, November 9, 2023. The dinner is held in conjunction with the Forum's 25th Annual Conference at the Fairmont Austin.
DINNER DETAILS
Cocktail Attire
6:00-7:30 PM | Cocktail Reception
7:30-9:00 PM | Dinner & Awards
9:00-10:00 PM | Dessert Reception
10:00 PM | After Stella After Party
2023 Winners
General Counsel
Large Legal Department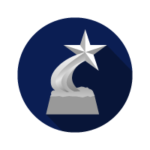 Regina Bynote Jones
Formerly Baker Hughes
ADM
General Counsel
Small Legal Department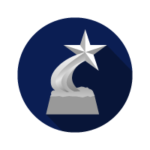 Mehgan Wichuk
Trillium Flow Technologies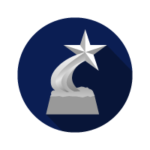 General Counsel
Non-Profit/Government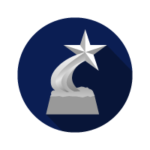 Megan Suarez Mahan
Grand Prairie, Texas
Senior Managing Counsel
Large Legal Department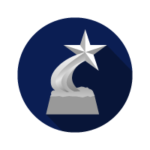 Daniel Ro-Trock
Transocean
Senior Managing Counsel
Small Legal Department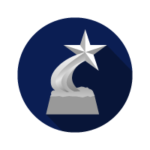 Elizabeth Ganiere
McDermott International, Ltd.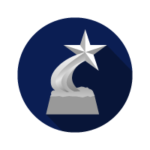 Richard C. Kroger
Westlake Chemical Corporation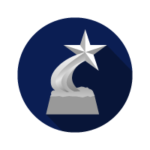 David B. Rost
Beneficient
Dinner Table/Ticket Pricing
Individual Ticket
Ticket for 1 at a general seating table
$250
General Table
Table of up to 10 with general seating
Sponsor recognition in printed program
$2,500
Sapphire Table
Table of up to 10 with preferred seating
Sponsor recognition in printed program & during closing remarks
$3,500
Diamond Table
Table of up to 10 with priority seating
Sponsor recognition in printed program & during closing remarks
$4,000
Platinum Table
Table of up to 10 with VIP seating
Sponsor recognition in printed program & during closing remarks
$5,000
After you have reserved your table, please submit your guests' names here before October 14th.
About Our 2023 Winners
Regina Bynote Jones
Former Chief Legal Officer, Baker Hughes
Senior Vice President, General Counsel and Secretary, ADM
Regina Jones is senior vice president, general counsel and secretary of ADM and a member of the company's Executive Council. In this role, Jones oversees ADM's global legal and regulatory affairs, compliance initiatives, security operations and government relations efforts.
Jones joined ADM in September 2023. Before that, she served as the chief legal officer for Baker Hughes, a global leader in the energy technology sector. For the last three decades, Jones has held domestic and international legal roles with responsibility for complex legal environments across the United States, Europe, Southeast Asia, Latin America and the Middle East with expatriate assignments in Paris, France, and Kuala Lumpur, Malaysia.
Jones previously served as Executive Vice President, General Counsel and Corporate Secretary for Delek U.S. Holdings, Inc., and Delek Logistics Partners LP. Her career includes varied senior leadership roles in legal, supply chain and information technology with Schlumberger, Dynegy Marketing & Trade, Shell Oil Company and El Paso Energy.
Jones currently serves as a member of the Board of Directors for South Texas College of Law and has previously served on Boards of Directors for the Houston March of Dimes, Girl Scouts of San Jacinto Council, Child Advocates and the State Bar of Texas.
Jones earned her Bachelor of Business Administration, General Business from Sam Houston State University, and her Doctor of Jurisprudence from South Texas College of Law with an emphasis in computer and technology law.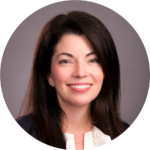 Mehgan Wichuk
Senior Vice President, General Counsel, Chief Compliance Officer and Corporate Secretary, Trillium Flow Technologies
Mehgan Wichuk has served as SVP, General Counsel, and Chief Compliance Officer for Trillium Flow Technologies, a private equity portfolio company, since August 2019. Mehgan has played a key strategic role in establishing Trillium as a stand-alone entity and in the company's major acquisitions, including an Italian pump manufacturer, Termomecannica Pompe and several other businesses. As general counsel, Mehgan oversees the regulatory, litigation, intellectual property and labor and employment matters for Trillium's operations in the US, Canada, Europe, Asia and the Middle East. In her role as chief compliance officer, Mehgan oversees the company's anti-corruption and trade compliance programs and serves as the corporate secretary.
Prior to joining Trillium Flow Technologies, Mehgan served as VP, General Counsel, and Chief Compliance Officer for Gyrodata Incorporated, a leading provider of wellbore placement technology in the oilfield services sector. At Gyrodata, Mehgan served in a similar capacity overseeing all legal issues for the company in the North and South America, Europe and the Middle East.
Prior to joining Gyrodata, Mehgan was General Counsel for Seadrill's Americas division, a deepwater offshore drilling company, where she managed contracting, litigation, and employment issues.  Before her tenure with Seadrill, Mehgan held roles with increasing responsibility at SLB, Trican Well Service, and Global Geophysical. Mehgan began her career as a litigation associate at the law firm of Dehay & Elliston.
Mehgan holds a Bachelor's degree in Government from the University of Texas and both a JD and MBA degree from the University of Houston.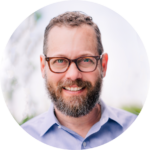 Gregg Goldstein
General Counsel, Cart.com
Gregg Goldstein is a highly accomplished general counsel. With a diverse background spanning various industries, Gregg has demonstrated a consistent ability to provide strategic counsel and leadership to executive teams, ensuring legal compliance while driving growth and success.
As General Counsel at Cart.com, Inc., Gregg manages the entire legal function as the only lawyer at a dynamic hyper-growth e-commerce company. He plays a pivotal role in providing daily guidance to the CEO and other executives, contributing as a valued member of the executive leadership team. Under his guidance, Cart.com successfully completed four financing rounds, securing over $270 million in venture capital funding and over $150 million in debt facilities.
In just over 12 months, Gregg managed 6 M&A deals, where he oversaw the complete lifecycle of acquisitions totaling $180 million. During his time at Cart.com, the company's revenue has grown from $5 million ARR to over $250 million, the employee headcount has grown from a under 50 employees to over 1,000 and Cart.com is now a unicorn.
Prior to his role at Cart.com, Gregg served as Chief Administrative Officer and General Counsel at ForeFlight LLC, an aviation software startup. He prepared and led the sale of the company to Boeing, successfully managing post-merger integration.
Gregg's in-house career was honed through various positions, including Associate General Counsel at TPC Group LLC and General Counsel at PSC, LLC. In these roles, he provided strategic counsel, handled litigation and compliance matters, managed corporate transactions, and contributed to cultural initiatives within the companies.
Gregg's legal career began at Bracewell, LLP, where he represented major Fortune 500 companies in high-stakes litigation and played crucial roles in complex transactions.
Gregg holds a JD with Honors from The University of Texas School of Law. He earned a MA in Anthropology at The University of Kentucky and a BA in Anthropology, from The University of Colorado.
Throughout his career, Gregg has exhibited a commitment to excellence, strong leadership skills, and a passion for promoting diversity and inclusion. His well-rounded background and proven track record make him a trusted advisor and indispensable asset to any organization he serves.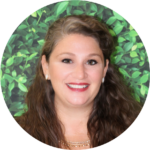 Megan Suarez Mahan
Deputy City Manager, City Attorney, Grand Prairie, Texas
Megan Suarez Mahan has worked for the City of Grand Prairie since 2011. She started as a prosecutor in Municipal Court and has served in multiple capacities through the years. In 2017, she was named City Attorney, serving as the Chief Legal Officer for the City. In 2022, she was named Deputy City Manager, in addition to keeping her responsibilities as City Attorney. In her role as Deputy City Manager, she oversees the operations of the Parks, Arts, and Recreation Department, the Library Department, and the General Services Department. She prides herself on being a problem-solver that is collaborative, efficient, and customer service oriented.
Prior to joining Grand Prairie, Megan was the elected Knox County Attorney for three years, and still holds the unofficial title for the youngest County Attorney in the state. It was in this role that she realized her passion for public service at the local level.
Megan was certified as a Local Government Fellow by the International Municipal Lawyers Association (IMLA), a title held by less than 150 lawyers in the world. Megan has also received Merit Certification in Municipal Law from the Texas City Attorneys Association. In 2020, she received an IMLA Amicus Award for her work on a United States Supreme Court amicus brief she authored on behalf of the City and sixteen other municipal entities. In 2023, Dallas Business Journal named her one of the "Top 40 under 40" for the Dallas-Fort Worth area.
Megan holds her Bachelor of Arts in Political Science with a minor in Spanish from Trinity University in San Antonio and her Juris Doctorate from Texas Tech University. She is married and has a son.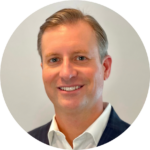 Daniel Ro-Trock
Senior Associate General Counsel, Director of Government Relations, Transocean
Daniel Ro-Trock is the Senior Associate General Counsel and Director of Government Relations at Transocean.  Since joining Transocean in 2014, he has helped to lead many of the company's strategic transactions and initiatives, including M&A and capital markets transactions, strategic joint ventures and emerging technology initiatives. Mr. Ro-Trock also advises on securities compliance, corporate governance and complex litigation matters, and has helped to establish and lead the company's Government Relations function.
Mr. Ro-Trock's experience at Transocean includes managing $11.6 billion in debt capital markets transactions, $13.2 billion in liability management transactions and the acquisition of three publicly traded companies.  As Transocean's Director of Government Relations, he has developed relationships with lawmakers and regulators, educating them about the offshore energy industry and advocating for policies that support national and international energy security objectives.
Prior to joining Transocean, Mr. Ro-Trock practiced law as an associate and partner with Baker McKenzie LLP, working in the firm's offices in Houston, Texas and Geneva, Switzerland. As outside counsel, he advised companies, boards of directors and management from a wide range of industries with their M&A transactions, private equity and capital markets transactions, corporate governance and securities law matters.
Mr. Ro-Trock has over 19 years of experience advising public company boards of directors and executives. He earned a Bachelor of Arts degree from Texas A&M University and a Doctor of Jurisprudence from the University of Houston Law Center where he graduated with honors.
Mr. Ro-Trock lives in Houston with his wife, Amy, and their three children.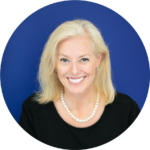 Elizabeth Ganiere
Legal Director & Compliance Counsel
Onshore & Energy Transition, Sustainability & Governance, McDermott International, Ltd.
Elizabeth is the Director Legal and Compliance Counsel – Western Hemisphere Onshore and Energy Transition for McDermott International, where she negotiates complex capital project contracts including oil and gas, PetroChem, LNG, refinery and others.  She also manages project legal oversite, global real estate, special projects and occasionally global IT and SaaS agreements.  Formerly she was onsite Senior Counsel and acting General Counsel on a Nuclear Department of Energy (DOE) and National Nuclear Security Administration (NNSA) project.  Elizabeth served as General Counsel for a private Consumer Products manufacturing conglomerate,  products included: manufactured/modular residential, commercial modular construction, recreational vehicles, and buses, and also handled a diverse portfolio of real estate holdings that included farming, commercial development and industrial use.
In addition, she serves as the Education Direction of Claims and Litigation Management Alliance (CLM) – Houston Chapter, and is a Board Member of Azure Skies Capital, LLC.
Elizabeth enjoys global travel with her husband and family.  She is also an avid golfer, gardener, chef, and sports enthusiast – including the Houston Astros.  She also is a regular volunteer for several secular and non-secular non-profit organizations.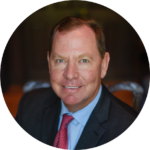 Richard C. Kroger
Assistant General Counsel, Westlake Chemical Corporation
Richard Kroger joined Westlake Corporation, a $16 billion dollar revenue company headquartered in Houston, Texas, in 2007, and currently serves as its Assistant General Counsel and Assistant Corporate Secretary.  In this role over the past sixteen years, Richard has overseen and assisted with diverse legal issues for the company including litigation, intellectual property, merger and acquisition activity, complex commercial agreements, training, secretarial and board responsibilities, HR matters, and compliance issues.
Previously, Richard worked for Stewart & Stevenson Services, Inc/Armor Holdings, where in the role of Vice President, Legal, he was the senior counselor responsible for a variety of legal matters for various defense and oil field service subsidiaries.  In this role, Kroger managed internal and external counsel while overseeing all legal affairs in a division general counsel role for a group of companies with approximately $2.5 billion in revenues.
Prior to joining Stewart & Stevenson, he was an attorney with Bracewell & Patterson, LLP, in the Trial & Appellate Section, where Richard represented Fortune 500 companies on numerous business litigation matters including intellectual property, insurance coverage disputes, contact, property issues, HR litigation and general commercial dispute counseling.
Before beginning his legal career, Richard served a full enlisted tour in the United States Army, being stationed both state-side and overseas in Darmstadt, Germany, earning a number of awards and medals in defense of his country.
Kroger has also been recognized by his peers in the legal community on multiple occasions.  As a younger lawyer, Richard was voted in 2006, 2008 and 2009 by his peers as a "Texas Super Lawyer Rising Star" featured in Texas Lawyer and Texas Monthly magazine for his in-house abilities.  He was also nominated in Houston Business Journal's Best Corporate Counsel Awards as a top "Up and Comer" in Houston in 2006.  Kroger was further honored by the HBJ, which selected him in 2010, 2012, 2014, 2015 and 2016 as one of the top Assistant General Counsels in Houston and the surrounding nine county area, winning the award in 2016.  Also in 2016, Kroger was chosen by the Texas General Counsel Forum as a finalist (one of three in the state) for the prestigious 2016 Magna Stella Award for the leading and handling of the one of the most complex litigation matters in the state for that year.  Most recently, Kroger was given an honorary membership to the United States Supreme Court for his legal accomplishments, having been sworn in before the Court in Washington, D.C., during the Court's winter term of 2022.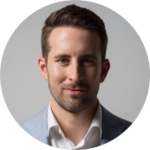 David B. Rost
General Counsel, Beneficient
David Rost is General Counsel of Beneficient, a publicly traded financial services company that provides liquidity, custody and trust administration services to participants in the alternative assets marketplace.  Mr. Rost joined Beneficient in February 2020 as associate general counsel, was promoted to deputy general counsel in February 2021, and to general counsel in November 2022.  In his role as general counsel, Mr. Rost manages Beneficient's legal and compliance departments as well as its ongoing public company reporting obligations, public and private offerings, bank regulator and FINRA examinations, corporate governance matters, and other items.  During his tenure, Mr. Rost has been integral to Beneficient's successful launch of its first-of-its-kind trust company and broker-dealer, the development and distribution of its financial products and services, and its public listing on Nasdaq in June 2023.
Prior to joining Beneficient, Mr. Rost was a corporate attorney in the capital markets and securities group of the law firm Haynes and Boone, LLP in Dallas, Texas where he specialized in public and private capital markets and securities transactions, mergers and acquisitions, minority investments, and private fund transactions.
Mr. Rost spent most of his growing up years in southwest Ohio where he ultimately earned a bachelor's degree from Cedarville University before moving to Dallas, Texas where he went on to earn a master's degree from Dallas Theological Seminary, a master's degree from the University of Dallas, and a juris doctorate from Southern Methodist University's Dedman School of Law.
Dinner Host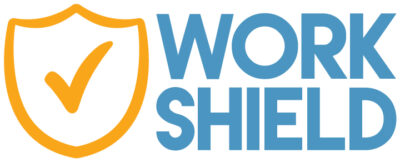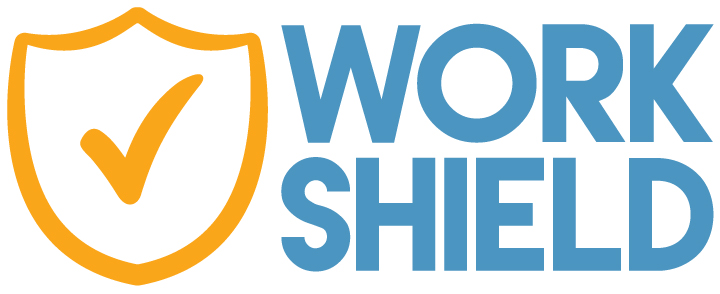 Cocktail Reception Sponsor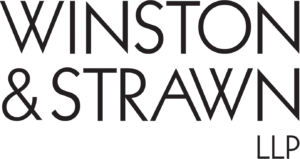 Dessert Reception Sponsor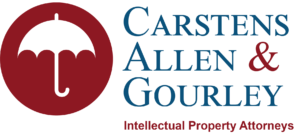 After Stella After Party Sponsor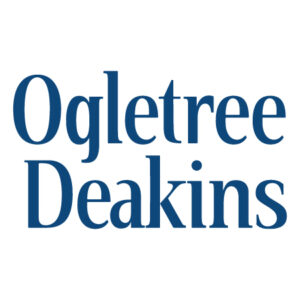 Dinner Program Sponsor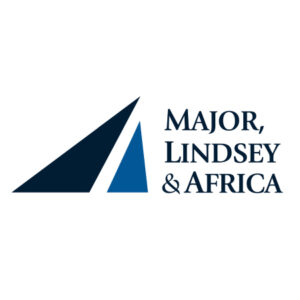 Parking Sponsor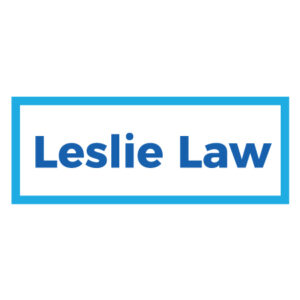 Award Trophies Sponsor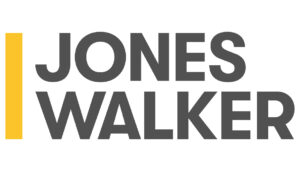 Champagne Sponsor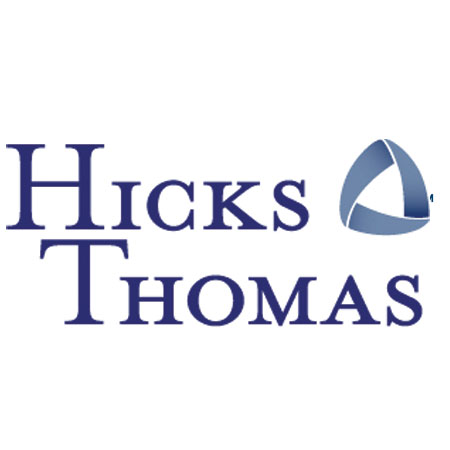 Signature Cocktail Sponsor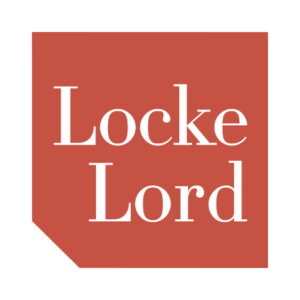 Photo Backdrop Sponsor