Virtual Forum After Hours Event: Cooking & Conversation with the Royal Chef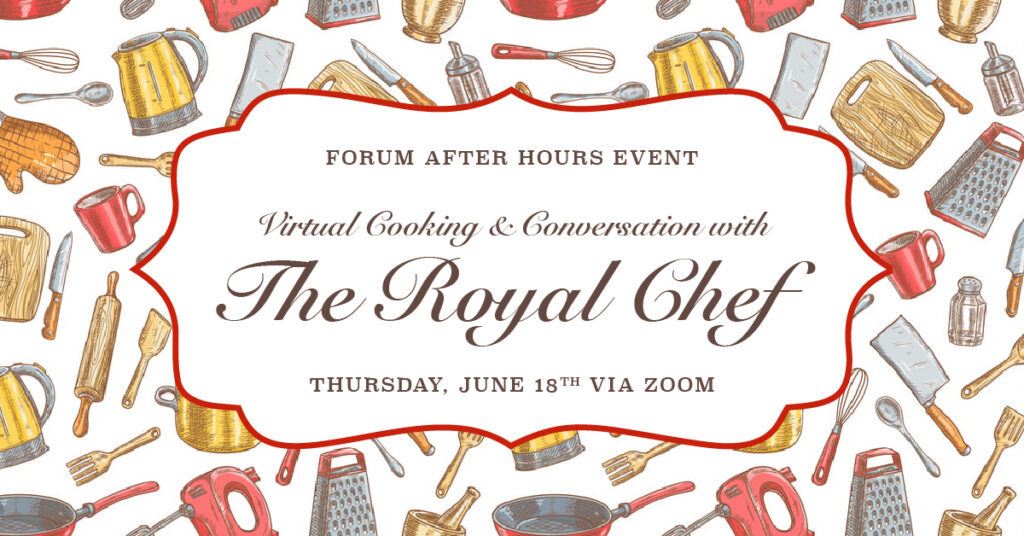 Join Royal Chef Darren McGrady for a Virtual Cooking Demonstration & Conversation About the Royal Family!
Pour a drink, sit back, and enjoy watching Chef Darren McGrady prepare dinner while he shares stories from his 15 years as private chef to the royal family. Interested family members welcome.
About the Royal Chef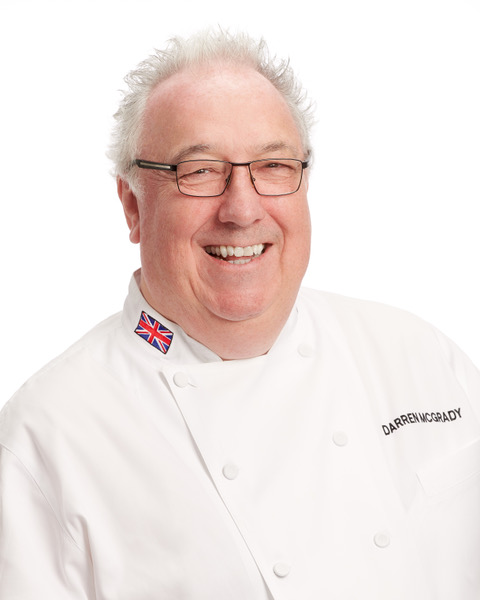 Darren was private chef to Queen Elizabeth II, Diana, Princess of
Wales and Princes' William and Harry for fifteen years. 
Darren has appeared on The Oprah Winfrey Show, CNN's Larry King Live, the Fox News Channel, BBC, MSNBC and Sky Television. On Fox and Friends covering the Princess Diana Memorial. CNN covering the Royal Wedding and cooked on the NBC Today Show and CBS Early Show.
His first cookbook titled 'Eating Royally; recipes and remembrances from a palace kitchen' is now in sixth print. He recently released his second cookbook, 'The Royal Chef at Home: Easy Seasonal Entertaining.'
Sponsored By:

Prospective Members Welcome!
If you have questions, contact the Forum at info@tgcf.org
Recipe and list of ingredients will be sent to confirmed registrants several days prior to the event so you can create your own royal feast after the class.
Menu: Spinach and Avocado Salad with Whole Lemon Thyme Dressing and Chia and Sriracha Crusted Salmon with Roasted Bell Pepper Sauce.