Virtual Forum After Hours Event: Virtual Escape Room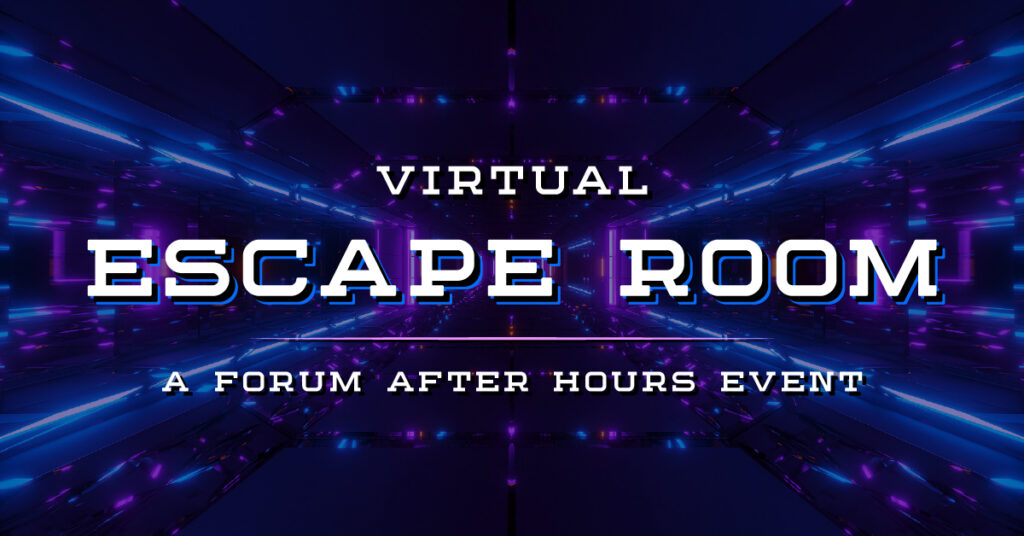 Join us for an exciting virtual version of the popular escape room concept with a twist!
In a brick and mortar escape room, you and your team are locked in a room and must beat the clock to escape. You search the room to uncover clues and puzzles that when solved, lead you to open a cabinet or a box or a secret door. In this virtual escape room event, you will interact with your team and game master over video chat where you will watch videos that immerse you in the scenario and encounter puzzles just like you would in a traditional escape room. While all teams will finish, only one team will win!
You are welcome to include interested family members with you to help! For this event we recommend you use a desktop computer, laptop, or tablet with a stylus and not use just a phone. Video conference information will be sent to confirmed registrants prior to the event.
Sponsored By:

Prospective Members Welcome!
If you have questions, contact the Forum at info@tgcf.org