Virtual CLE Program: Remote Mediation – Strategies, Technology and the State of the Practice
1.00 Hr CLE Approved
The Forum and Hicks Thomas LLP invite you to join us for a Virtual CLE Program on Friday, October 9th featuring a panel 

discussion among experienced mediators and trial lawyers covering remote mediation technology, lawyer and client preparation for the mediation, joint session presentations, the remote negotiation (break-out) phase, and documenting the mediation settlement agreement remotely.
Gold Underwriter Host: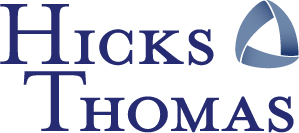 At the request of our in-house members, the Forum is offering high quality CLE programming hosted by our Gold Underwriters to help members secure their annual CLE requirements while sheltered in place.
Prospective Members Welcome!
If you have questions, contact the Forum at info@tgcf.org
Speakers
Chris Nolland

Mediator, Offices of Christopher Nolland

Courtney Ervin

Partner, Hicks Thomas LLP

Gary McGowan

Mediator, McGowan Dispute Resolution

Robin Harrison

Partner, Hicks Thomas LLP

Vijay D'Cruz

Senior Vice President, Legal, Enterprise Products Partners L.P.