Virtual CLE Program: Preservation in the Time of Coronavirus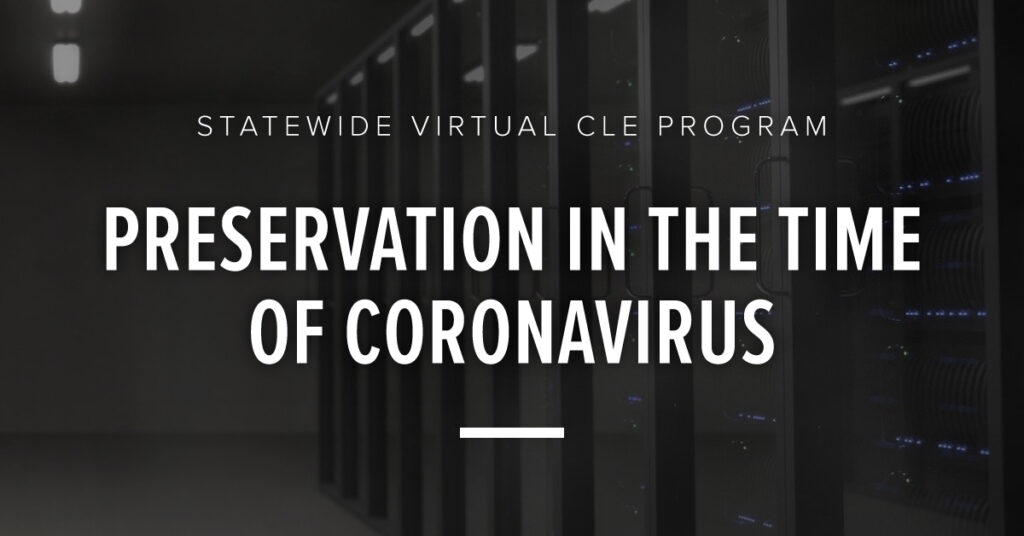 1.00 Hr Ethics CLE Approved
The Forum and Alston & Bird invite you to join us for a statewide virtual CLE program discussing the ethical considerations of preservation of information. Reasonably anticipating a dispute triggers an obligation to preserve potentially relevant information. The pandemic is upending those considerations because the threat of litigation looms larger and remote work and tools have expanded potential sources of materials to preserve. This presentation will revisit the standards and outline options for in-house counsel.
Gold Underwriter Host:

At the request of our in-house members, the Forum is offering high quality CLE programming hosted by our Gold Underwriters to help members secure their annual CLE requirements while sheltered in place.
Prospective Members Welcome!
If you have questions, contact the Forum at info@tgcf.org
Speakers
Heather Barger

Senior Associate, Alston & Bird

Jared Slade

Partner, Alston & Bird