Virtual CLE Program: D&O Insurance – Hot Topics, Trends, & Maximizing Coverage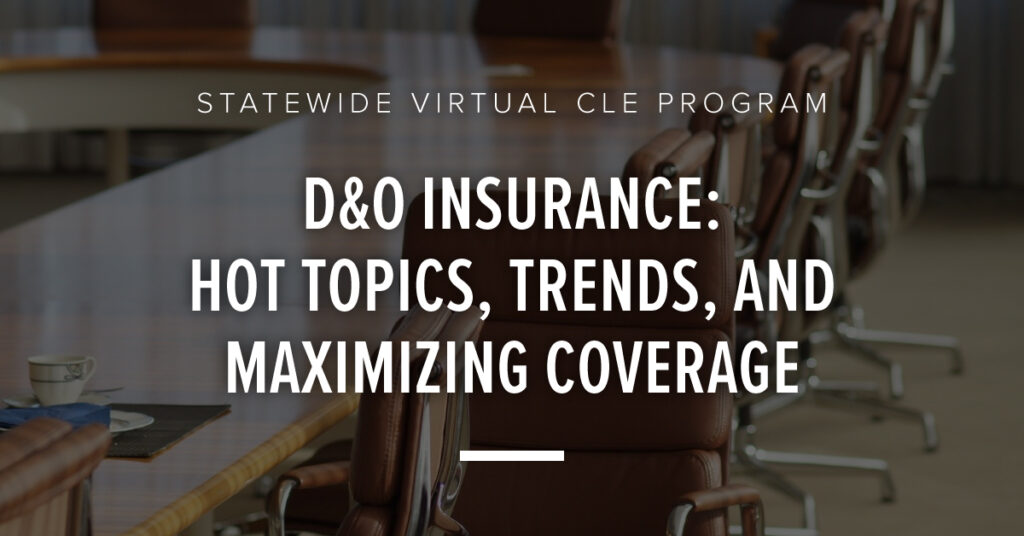 1.00 Hr CLE Pending
The Forum and Jones Day invite you to join us for a statewide virtual CLE program on Tuesday, June 16th. D&O insurance protects directors and officers against personal liability arising from their service as a director or officer, and it may also protect the company from certain types of claims. The coverage is written in a way that it appears to provide broad coverage. However, insurers increasingly contest D&O claims. This program will provide an overview of D&O coverage and will delve into common disputes that arise in D&O claims. It will also discuss ways to design and place more robust D&O programs, and tips to have the best possible outcome in D&O claims.
Gold Underwriter Host:
At the request of our in-house members, the Forum is offering high quality CLE programming hosted by our Gold Underwriters to help members secure their annual CLE requirements while sheltered in place.
Prospective Members Welcome!
If you have questions, contact the Forum at info@tgcf.org