Conference Farewell Lunch Event at the County Line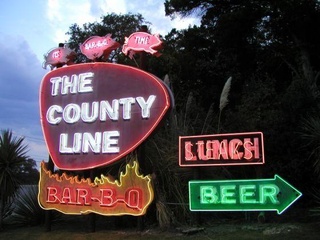 All Annual Conference attendees & Forum members are welcome to join us after Conference for a fun-filled Austin experience at The Original County Line on Friday, November 19th. Enjoy legendary bar-b-q and cool beverages (including beer and wine) while taking in an incredible 20 mile view of the beautiful Texas Hill Country with your colleagues. This event is complimentary for you and a guest. Transportation to and from the venue from the resort will be provided. Note: Registration for this event is separate from conference registration. Please register if you plan to attend this event.
SPONSORED BY:
Texas General Counsel Forum's COVID-19 Policy
In order to attend any portion of the TGCF Annual Conference or the Magna Stella Awards Dinner, participants must confirm in writing that they have been fully vaccinated against COVID-19 (at least 14 days past their final vaccination shot) or provide proof of a negative COVID-19 test taken within 48 hours of the event.
In light of the COVID-19 pandemic, the TGCF will take reasonable steps to safeguard the well-being of all participants. The TGCF will follow CDC guidelines in effect at the time of the conference, including with respect to social distancing and masks. If you are experiencing cold-or flu-like symptoms or if you have been in contact with anyone who has been exposed to or infected with COVID-19 within the 14 days prior to the conference, you will be required to refrain from attending any portion of the conference and awards dinner. We appreciate your cooperation and concern for the health and safety of all participants.