Virtual Wine Tasting Event

Join us for our Virtual Wine Tasting Event live from Rubia Wine Cellars in Napa Valley!
All In-House Members and conference attendees are welcome to join us after the first day of conference, Thursday, November 19th at 5:30 PM CST for a Virtual Wine Tasting Event live from the beautiful Rubia Wine Cellars in Napa Valley, California. Enjoy an intimate experience with Rubia's proprietors Joe & Margaret Valenzuela as they guide you through a tasting of their three most exceptional wines.
Registrants have the opportunity to order the featured Rubia wines at a discounted rate from their website $125 (Retail Value $245). All complimentary wine bundles for In-House Members have been claimed. These wines will be delivered to registrants prior to the virtual event if placed before November 2nd. A link to place your order with Rubia will be provided to you after you submit your registration.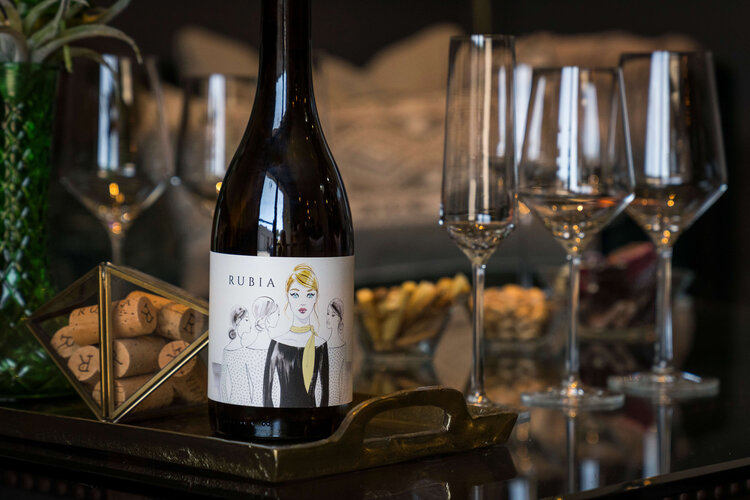 ABOUT RUBIA WINE CELLARS
Rubia Wine Cellars embrace what makes them different — their people, process and this moment in time. Vintners Joe and Margaret Valenzuela and winemaker Julien Fayard represent the next generation of excellence in Napa Valley wines. LEARN MORE
THE TGCF BUNDLE
We will enjoy Rubia's Carneros unoaked Chardonnay followed by their Red Blend from Atlas Peak and Coombsville and finish with their Cabernet Sauvignon from Calistoga, all made by the next rock star winemaker of Napa Valley Julien Fayard.