Thursday, November 3, 2022
12:30 PM – 2:00 PM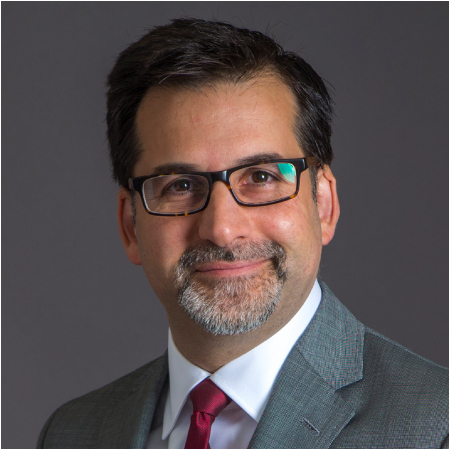 Robert B. Ahdieh
Dean, Texas A&M University School of Law
Robert's Bio
Robert B. Ahdieh has served as dean of the Texas A&M University School of Law since 2018, in addition to his more recent appointment as the university's Vice President for Professional Schools and Programs. A graduate of Princeton University's School of Public and International Affairs and Yale Law School, Dean Ahdieh clerked for Judge James R. Browning of the U.S. Court of Appeals for the Ninth Circuit prior to his selection for the Honors Program of the U.S. Department of Justice.
While still in law school, Dean Ahdieh published a seminal treatment of the constitutional transformation of post-Soviet Russia: Russia's Constitutional Revolution—Legal Consciousness and the Transition to Democracy. His work has also appeared in the Boston University Law Review, Michigan Law Review, Minnesota Law Review, NYU Law Review, and Southern California Law Review, among other journals.
Prior to Texas A&M, Dean Ahdieh was the K.H. Gyr Professor of Law at Emory University. During his tenure at Emory, he also served as associate dean of faculty and vice dean. An elected member of the American Law Institute, he has served as a visiting professor at Columbia and Georgetown law schools, as well as Princeton and the Institute for Advanced Study.
Kick-Off Welcome Luncheon
2:05 PM – 2:25 PM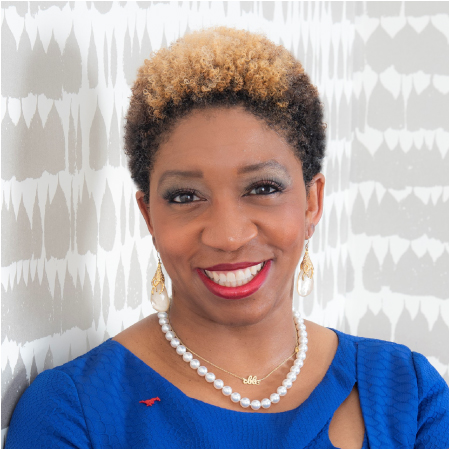 A. Shonn Brown
VP & Deputy General Counsel ESG & Sustainability, Kimberly-Clark Corporation
Shonn's Bio
Shonn Brown is a strategic business leader known for her action-based, results-oriented approach. Leveraging over two decades of experience as a trial lawyer, she is a trusted and practical business advisor. Shonn joined Kimberly-Clark (NYSE:KMB), a $19 billion-dollar consumer packaged goods company, in 2019, as its chief global litigation counsel and additionally advised on critical matters of public policy. After managing the global litigation docket for three years, mitigating risk and obtaining significant victories, she has now been entrusted as the inaugural legal advisor for global matters related to the strategy and implementation regarding ESG and Sustainability. In this role, she will partner with internal and external stakeholders with an increased focus on addressing social and environmental challenges as Kimberly-Clark strives to deliver on commitments to improve the lives and wellbeing of people around the world with the smallest environmental footprint.
Prior to Kimberly-Clark, Shonn was law firm partner in both an AMLAW 100 firm and top-tier trial boutiques representing Fortune 500 corporations, major financial institutions, and high net-worth individuals in complex business disputes.
Shonn's business leadership has been recognized numerous times, including by D CEO as one of the top 500 business leaders in Dallas and by the Dallas Business Journal for both their Top Women in Business and Top Minorities in Business awards. In the legal profession, Shonn has been consistently recognized by her peers in Texas Lawyer as an Extraordinary Minority Lawyer and in Texas Monthly as a Super Lawyer and one of the Top 50 Women Lawyers in Texas.
A natural leader and zealous advocate for equality, with an emphasis on gender and racial equity, Shonn's service as Immediate Past Board Chair for the Texas Women's Foundation evidences her mission to advance an equitable society for women and girls. She has been impactful in leading the development of a leadership program for women lawyers and women business leaders. Her commitment to diversity was recognized by Texas Lawbook as DFW Corporate Counsel Achievement in Diversity and Inclusion.
Shonn is an alumna of Southern Methodist University where she received both her Bachelor of Science and Juris Doctorate degrees and has been recognized as a Distinguished Alumna of both the Law School (2016) and the University (2022).
Shonn enjoys running and is a veteran of the New York City Marathon. Additionally, Shonn enjoys spending time with her three children: Evan, a college sophomore, Ryan, a high school junior, and Lily, a first year high school student.
Talk 1: The Value of Never Going Back
2:25 PM – 2:45 PM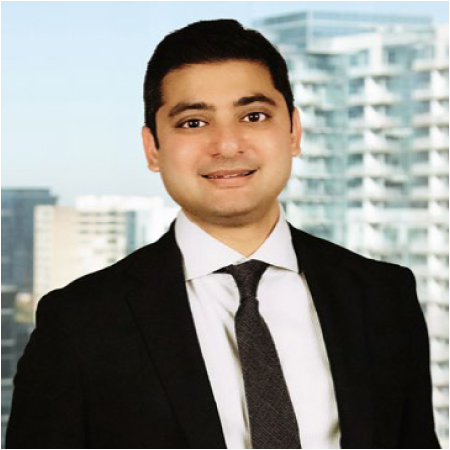 Sid Mody
Formerly with the National Security, Cybercrime and Money Laundering Division , U.S. Attorney's Office for the Northern District of Texas
Sid's Bio
Sid Mody is a partner at O'Melveny & Myers in Dallas, Texas. Sid is a former federal prosecutor and accomplished trial lawyer. Drawing on his experience prosecuting cases dealing with cryptocurrency, cyber intrusions, ransomware, and computer fraud, Sid advises clients across the globe on sophisticated threats to their businesses and helps them design compliance programs, conduct reviews, and respond to government investigations and enforcement actions. Sid joined O'Melveny from the National Security, Cybercrime and Money Laundering Division of the U.S. Attorney's Office for the Northern District of Texas, where he served as the office's Lead Cyber Hacking and Intellectual Property Attorney, the Digital Currency Crimes Coordinator, and the sole National Security Cyber Specialist. Sid also held the title of Senior Litigation Counsel, overseeing the district's entire Litigation Technology Unit.
Talk 2: The Inevitable Cybersecurity Intrusion: Where Does Your Client's Data Actually End Up
2:45 PM – 3:15 PM | Networking Break w/ Snacks
3:20 PM – 3:40 PM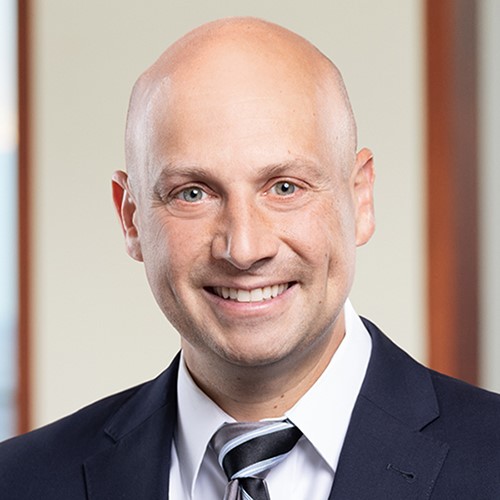 Elad Roisman
Former Commissioner & Acting Chairman, U.S. Securities and Exchange Commission (SEC)
Elad's Bio
Elad Roisman is a partner in Cravath's Corporate Department and a former Commissioner and Acting Chairman of the U.S. Securities and Exchange Commission (SEC). His practice focuses on advising public and private companies and other regulated entities, board members and senior executives with respect to corporate governance and ESG considerations, SEC reporting and disclosure obligations, market structure issues and other regulatory matters.
While at the SEC, Mr. Roisman led the agency's efforts to improve the proxy voting process, which included amending the rules applicable to shareholder proposals and proxy solicitations. Throughout his career, Mr. Roisman has also focused extensively on equity market and fixed income market structure matters. He played an instrumental role in the SEC's efforts to modernize the regulation of the U.S. equity markets as well as the Treasury markets.
Mr. Roisman joined the SEC after serving as Chief Counsel for the U.S. Senate Committee on Banking, Housing, and Urban Affairs. Prior to his work in the U.S. Senate, he served as Counsel to SEC Commissioner Daniel M. Gallagher, Chief Counsel at NYSE Euronext and as a corporate lawyer in private practice in New York.
Mr. Roisman is a frequent speaker, published author and thought leader on a wide range of topics in the areas of market structure, disclosure, corporate governance, ESG, fintech and early stage companies, digital assets and securities regulation.
Mr. Roisman grew up in Israel, upstate New York and Maine. He received his B.A. cum laude from Cornell University in 2003 and his J.D. from Boston University School of Law in 2006.
Talk 3: An SEC Update: Discussion with Elad Roisman, Former SEC Commissioner and Acting Chair
Moderated By: Stephen Burns | Partner, Cravath, Swaine & Moore LLP
3:40 PM – 4:00 PM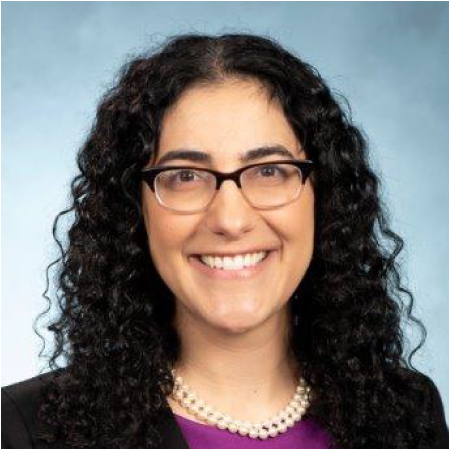 Yafit Cohn
Chief Sustainability Officer & Group General Counsel, The Travelers Companies, Inc.
Yafit's Bio
Yafit Cohn is Chief Sustainability Officer and Group General Counsel at The Travelers Companies, Inc., where she is focused on developing the company's environmental, social and governance (ESG) engagement and communications strategies, as well as executing on broader, strategic company initiatives. Since joining Travelers in September 2017, Yafit has helped guide the company through the evolving ESG landscape and has led the company's effort to produce its first (and subsequent) comprehensive and integrated sustainability reports, including reports aligned with the Sustainability Accounting Standards Board (SASB) standards for the insurance industry and the recommendations of the Task Force on Climate-related Financial Disclosures (TCFD). Yafit chairs Travelers' ESG Committee and serves on the company's Disclosure Committee. She also recently completed her three-year term as the first Chair of the Society for Corporate Governance's Sustainability Practices Committee and sits on the board of the Society for Corporate Governance. In 2019, Yafit was named on the list of 2020 Insurance Executives to Watch by Risk & Insurance, and in 2021, she was included in Insurance Business America's "Hot 100" list.
Before joining Travelers, Yafit was Counsel in Simpson Thacher's New York office and a member of the Public Company Advisory Practice, where she advised public companies, corporate management and boards of directors on a broad array of issues pertaining to securities law and corporate governance, including SEC reporting and disclosure requirements, shareholder proposals, the impact of proxy advisory firms, and responses to formal and informal SEC inquiries. Prior to that, Yafit spent nine years as a litigator at Cahill Gordon & Reindel, focusing primarily on securities litigation and government investigations. Yafit has been a prolific writer and speaker on disclosure and corporate governance matters, as well as a frequent commenter in the press.
Yafit has a Juris Doctor degree from Columbia Law School, where she was a Harlan Fiske Stone scholar, and a Bachelor of Art degree in Political Science, summa cum laude, from Columbia College.
Talk 4: ESG: Navigating an Ever-Changing Minefield
4:00 PM – 4:05 PM | Thank You & Housekeeping
6:00 PM | Magna Stella Reception Begins